The Gwave profiles with guaranteed band represent the ideal solution for those who demand the best from their connection.
Thanks to the absolute stability of performance, both in download and in upload, individually designed with direct connections to the main backbones, Gwave profiles are optimal for simultaneous connections of a large number of users and for those who need to be able to download and send important data flows in a short time.
STEL is by your side to help you in this, also offering you a Premium Priority Assistance service, with dedicated phone line and email.
To receive more information on these profiles, simply complete the request form. We will be happy to contact you, through our sales staff, to provide any type of information.
All the power of Stel Guaranteed Band connections for those who demand absolute reliable performance and for those who always need a perfectly fast band to transport large quantities of data flows in a short time.
Single direct connection to our Ultrabroadband backbones to put the "turbo" on your line.
The Gwave services for Big Companies belong to the product category recognized by AGCOM.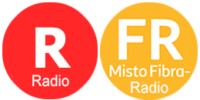 Find out if the area of ​​your home or business is covered by STEL.
For more information contact our customer service: 800 978 556.
Check coverage